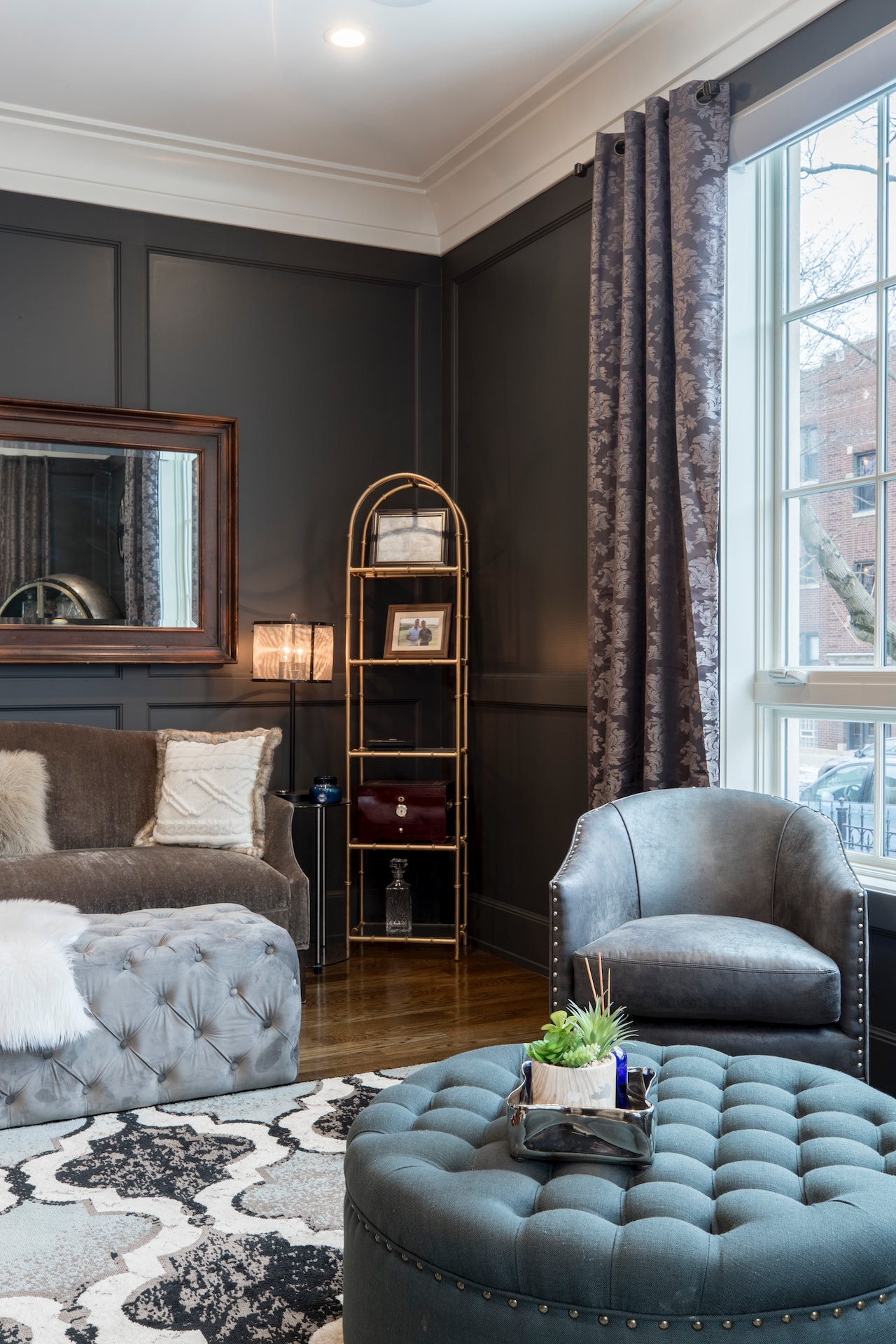 If you require a reputable door installation service, contact Dallas Windows & Doors right away. Doors that serve a purpose and complete the design you envision are something you deserve, whether you're entering and exiting your home or moving about inside it. The doors in your home need to be reliable for daily usage, secure from intrusion, and eye-catching. We work with leading door manufacturers to ensure that every door in your home, from entry doors to patio doors and everything in between, is built of high-quality materials that will withstand weather conditions and also regular wear and tear. Doors are an investment, and you need to be able to rely on them for many years to keep you safe.
Our Comprehensive Door Solutions for Dallas, TX
At Dallas Windows and Doors, we understand the dynamic demands of modern homeowners in Dallas, Texas. Whether you're envisioning a simple window replacement or a grand residential window installation project, our local Dallas window installation pros have got you covered. Our window installation service in Dallas isn't just about functionality; it's about refining aesthetics, ensuring durability, and enhancing living comfort.
Other Essential Door Services We Offer In Dallas, TX
At Dallas Windows & Doors, our suite of services extends far beyond residential and commercial door installation services. As one of the leading door installation companies in Dallas, we take pride in offering essential solutions to meet all your door-related needs.
Enhancing Your Dallas Home Security: Our Premium Door Features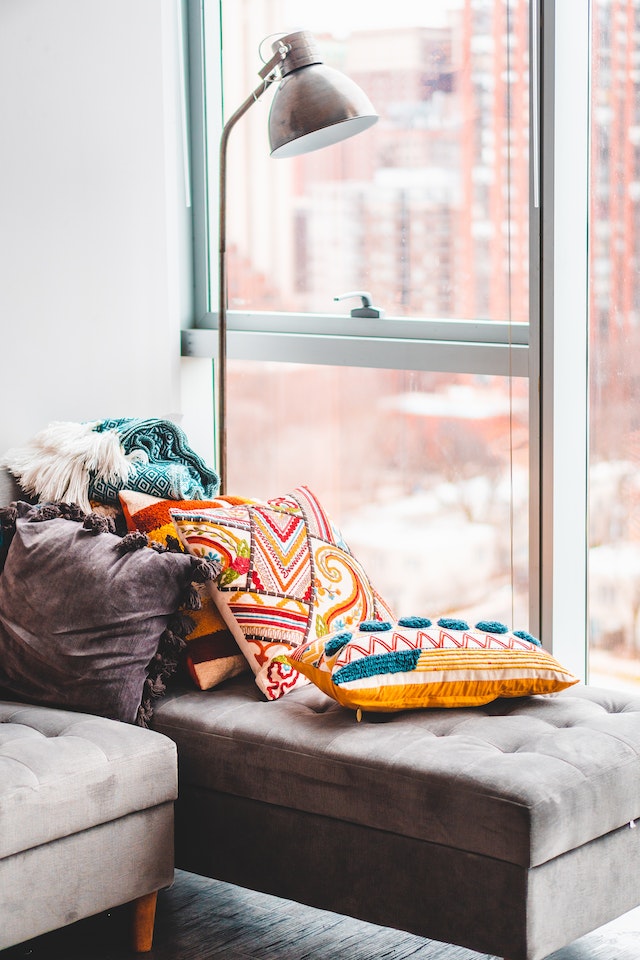 Elevate Your Dallas Space: Our High-Quality Door Materials Crafted Just For You
Are you looking for a reliable door installation in Dallas, Texas? Here's what we offer:
Expertise and experience:

Our skilled door installers will have the knowledge and experience required to ensure that your doors are installed correctly and efficiently. Our team knows how to handle different types of doors, hardware, and materials, and will be able to troubleshoot any issues that may arise during the installation process.

Quality workmanship:

When you hire Dallas Windows & Doors, you can be assured of receiving high-quality workmanship. Our installers will use the right tools, techniques, and materials to ensure that your doors are installed correctly, and will take the time to ensure that everything is aligned and level.

Saves time and money:

We can help you save both time and money. We will be able to complete the installation more quickly and efficiently than you could do it yourself, and we will have the necessary tools and equipment to do the job right the first time. This can help you avoid costly mistakes and repairs down the line.

Customization and personalization:

If you have specific design requirements or customization needs, we can help you achieve your desired look and feel. We can work with you to choose the right materials, finishes, and hardware, and can even help you design a custom door if necessary.

Warranty and support:

We offer a warranty on our workmanship, which can give you peace of mind knowing that you are protected in case of any issues. We can also provide ongoing support and maintenance to ensure that your doors remain in good condition over time.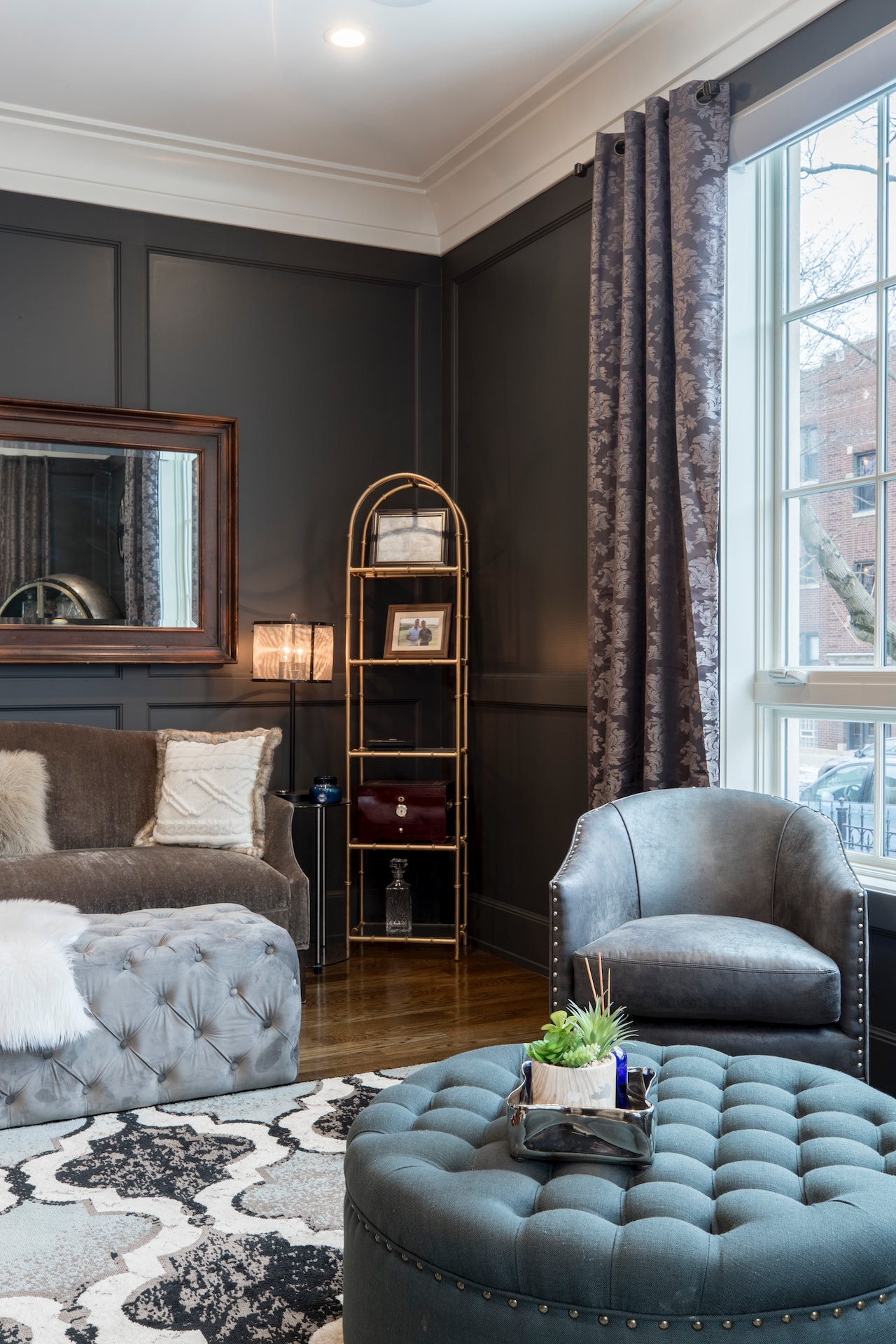 Redefining Entrances: The Advantages of Door Replacements in Dallas!
In the heart of Dallas, where aesthetics intertwine with functionality, every door indeed narrates its tale. At Dallas Windows and Doors, we believe that door installation isn't merely about securing an entrance; it's a blend of enhancing beauty, fortifying security, and elevating residential living. If you're mulling over the idea of replacing your doors, here's why it could be one of the best decisions for your Dallas home:
Aesthetic Elevation: Dallas Door Installations That Impress
One of the prime advantages of opting for a door installation Dallas project is the immediate upgrade in the visual appeal of your home. An elegant residential door not only captures the essence of your personal style but also leaves an indelible mark on visitors and potential buyers. With our door installation Dallas team, we promise doors that resonate with the Dallas charm.
Dallas-Grade Security: Modern Doors, Superior Protection
Our Dallas door installation service recognizes the importance of safety for Texas homeowners. With advancements in door technology, our new doors are equipped with cutting-edge locking systems, offering an unparalleled layer of security. As one of the leading door installation companies in Dallas, Texas, we ensure your peace of mind is never compromised.
Sustainable Living: Energy-Efficient Doors for Dallas Homes
Modern Dallas door installations are more than just doors; they're a testament to energy efficiency. By sealing off external elements effectively, our residential doors reduce energy consumption, ensuring your home remains cozy without escalating costs. Trust our local Dallas door installation pros to guide you towards a greener, more efficient living.
Peaceful Interiors: Dallas-Style Noise Reduction for Your Residence
Noise can disrupt tranquility, but with our Dallas door installation project, serenity is within reach. New doors, especially those from a renowned door installation company like Dallas Windows and Doors, guarantee a notable decrease in external noise, facilitating a calm indoor ambiance, perfect for the bustling city life of Dallas, TX.
Low-Key Care: Easy-to-Maintain Doors in the Heart of Texas
Dallas, being the vibrant city it is, demands solutions that are efficient yet low maintenance. Our door installation Dallas FL unit specializes in doors that stand the test of time without the constant need for upkeep. Be it resisting common issues like rusting or staying resilient against warping, our residential door installation services ensure durability with minimal fuss.
Elevated Property Value: A Wise Investment in Dallas
Replacing doors can significantly boost your property's market value. Quality doors signify a well-maintained property, making it more attractive to potential buyers in Dallas. This makes a door installation Dallas project not just an aesthetic upgrade but also a wise investment.
Seamless Functionality: Smooth Operations, Every Time
Old doors can often become a hassle, sticking or jamming. With our Dallas installation doors, experience seamless functionality. A smooth-operating door ensures convenience and safety, making your daily routines hassle-free.
Customized Design Choices: Tailored to Your Dallas Style
The beauty of our Dallas door installation service lies in customization. We offer a myriad of designs, allowing you to pick a style that truly reflects your personality and complements your home's architectural essence.
Why Choose Dallas Windows and Doors
When it comes to door installation in Dallas, we are often the first name that resonates with the residents. Why? It's because our team extends beyond just basic door installation. As one of the leading door installation companies in Dallas, we pride ourselves on our unparalleled customer service, impeccable craftsmanship, and an in-depth comprehension of Dallas's architectural nuances. To us, you're not just another client; you're a fellow Dallas resident, and we relish the opportunity to serve you with our Dallas door installation service.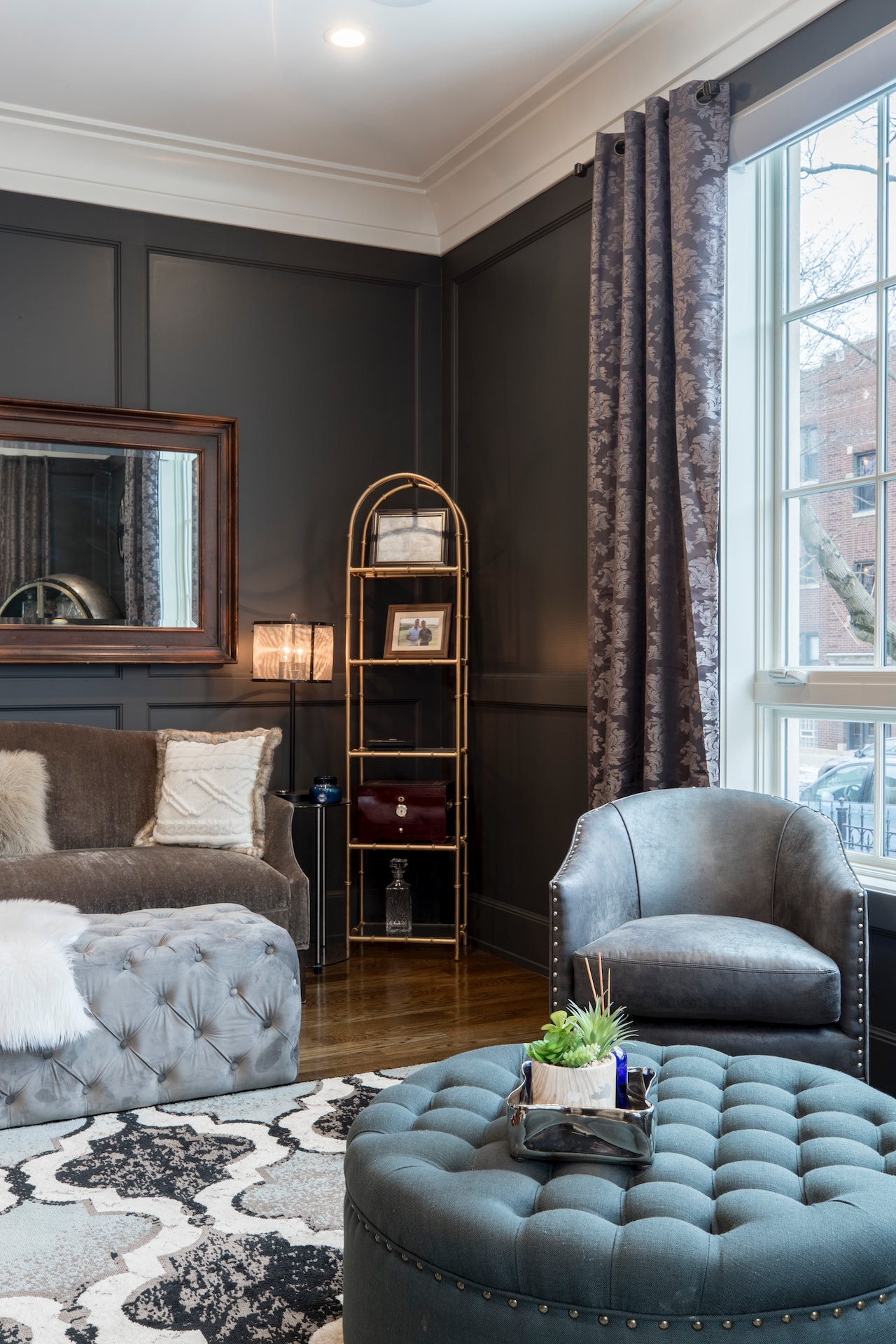 Making a Mark in Every Dallas Neighborhood with Window Installation Dallas Services
Areas We Serve Expanding Our Window Installation Dallas Footprint
Rooted in the vibrant fabric of a city as lively as Dallas, we are privileged to extend our top-notch residential door installation services far and wide. While our core is in Dallas, Texas, our expertise in door installation extends to:
Fort Worth

North Dallas

Uptown

Highland Park

Plano

Richardson

Irving

Arlington

Garland

Grand Prairie
Our thorough familiarity with these regions ensures each door we install, whether it's a Dallas door installation or in the neighboring areas, aligns perfectly with the local architectural aesthetics and vibe.
Navigating Door Installation Queries in Dallas, TX
In our extensive experience as one of the leading door installation companies in Dallas, we frequently encounter queries from discerning homeowners. Here's a quick guide to some of the most asked questions about our door installation Dallas services:
Flawless Door Installation From Start To Finish
You can trust Dallas Windows & Doors to provide you with high-quality door installation services because we value quality, integrity, and customer service. When you call us, we will come to your house for a free, no-obligation inspection where we will definitely pay attention to your requirements and also help you select the doors that will perform perfectly for you and should fit the frame correctly and be made of high quality material that can withstand wear and tear.
Accurate measurements will be done to ensure a perfect fit for a successful installation. We will inspect the frame for any damage or rot, and make any necessary repairs before installing the new door. We will make sure that the hinges and locks are level and properly aligned. Before finishing the installation, we'll conduct some tests to ensure the door opens and closes smoothly and locks properly. We will then seal any gaps between the frame and the wall. With these steps, we guarantee a flawless door installation service that will provide security, durability and energy efficiency for your home or business. 
Our door specialists do high-quality work as a result of the thorough instruction they acquired throughout our Specialist training. Every door expert at Dallas Windows & Doors is knowledgeable about all different kinds of doors and has hands-on experience installing them. Because to our comprehensive and hands-on training, we can provide the best ways in the business to effectively handle your door demands.
Voices from Our Dallas Residential Door Enthusiasts:
In the realm of door installation Dallas services, Dallas Windows and Doors stands as a beacon of excellence. Our unwavering commitment, coupled with our expertise, ensures every door installation Dallas project resonates with quality and precision. So, whether you're considering door or window replacements in Dallas, remember we're just a call away, ready to transform your residence.
"I recently opted for a patio
door replacement
. The outcome? Simply stunning! This door installation company's team exudes professionalism, and their swift execution is commendable. A hearty recommendation from my end!"
"The door installation Dallas service I received was a smooth sail. The team was meticulous in ensuring the design resonated with my residence's vibe. The craftsmanship and quality? Simply unparalleled."
"From the word 'go' to the concluding touch, my experience with Dallas Windows and Doors was marked by three P's: Professionalism, Punctuality, and Perfection."
"Our decision to invest in a new impact door has been rewarding. Not only is it a visual treat, but the added security is a definite bonus. Kudos to the team for their splendid job!"
Get Started Today Your Dallas Window Installation Project Awaits
Dallas is a city of elegance, diversity, and history. Your home should reflect that same essence, starting with the perfect door. Our team, deeply embedded in the Dallas culture, understands this.
Are you ready to transform your home? Contact us today for an experience that's truly Dallas.